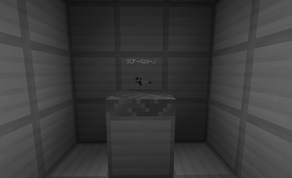 OK, so I got this stuff when we were down in Jamaica, really strong stuff, with lotsa blue and red mixed in it… good ████, man. Me and M████, we were smokin' that stuff down there, with █████ and Skinny ████, when M████ says, he says to me, "Hey, man, we should take this stuff back and send it through… that… machine thing that changes things and makes things better." And I said that was an excellent idea, and so we did.
Man, we tried it on Very Fine first, and whoa, we were laughin' for weeks. Sucks what happened to ███████████. Still funny as ████, though. —Dr. M████
In-Game
When a player uses SCP-420-J, the player will get nausia.
Containment
Edit
All SCP items are to be stored in a 3x3 storage chamber.
Original Link

Edit